Secret Gili Islands, Lombok
Roots to Reef Restoration by SORCE, Batu Putih, Gita Nada MPA, Lombok, Indonesia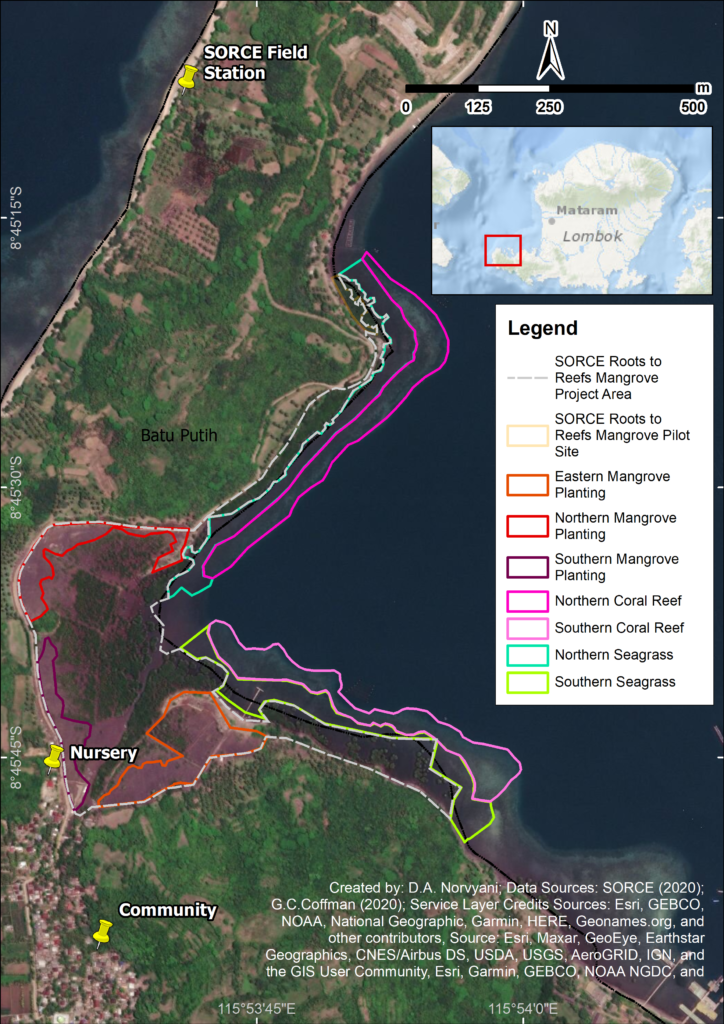 Coastal marine habitats are vital and highly connected ecosystems, particularly so within the Indonesian Archipelago. The interface between the land and ocean within the confluence of multiple oceanic currents creates an environment that supports exceptional biodiversity. In turn, coastal communities living in these areas rely on the ecosystem services provided by these coastal marine areas. However, many of these ecosystems are degraded throughout Indonesia due to inland logging, peat swamp forest conversion, shrimp farms, aquaculture, and unsustainable resource extraction practices.
The Sustainable Oceanic Research, Conservation and Education (SORCE) initiative is a UK Non-profit Community Interest Company established to promote the ecosystem services coastal marine environments and implement conservation and restoration initiatives. SORCE is dedicated to ensuring a positive future for the marine ecosystems and the inhabitants of this area, achieved through scientific action and public engagement.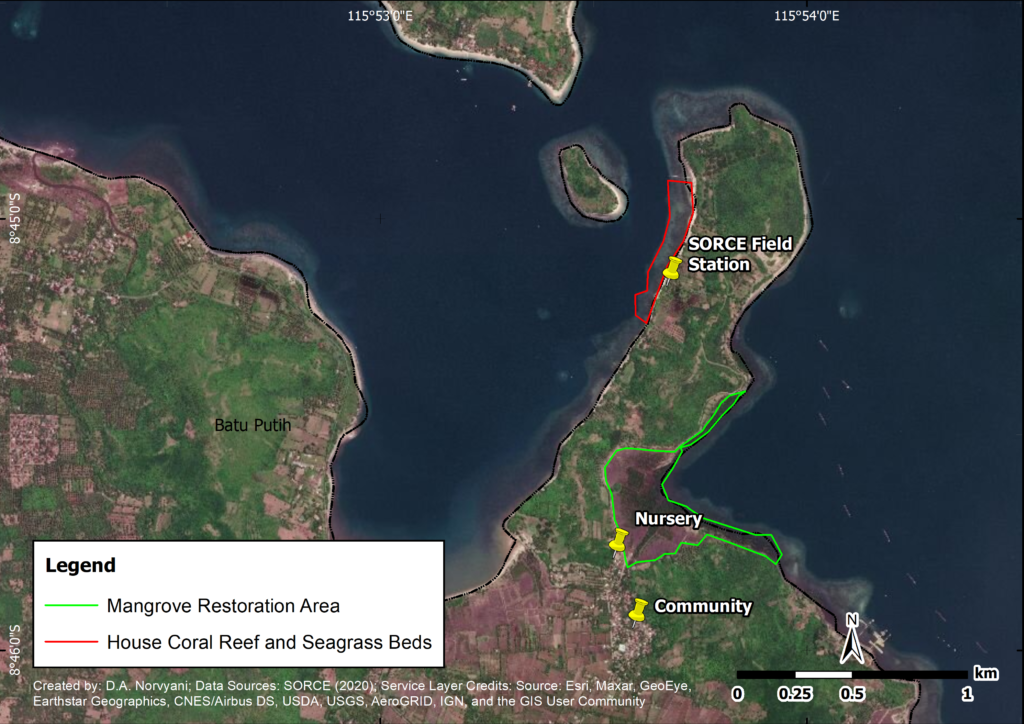 Our Roots to Reefs project is one of many initiatives by SORCE located at Batu Putih and surrounding villages within the Gita Nada Marine Park (Marine Protected Area), on Lombok Island in Indonesia. Initiated by a collaboration with Dr Gretchen Coffman and the Director of SORCE in July 2019, the primary objective of the Roots to Reefs project is to restore vital coastal ecosystem services of the mangroves, sea grass meadows, and coral reefs which the local community relies on. The Roots to Reefs project conducts mangrove, seagrass, and coral reef restoration, including nursery propagation, planting, community engagement, and education. The mangrove restoration is funded through TreeApp and is planting 2,500 mangrove trees per month. Through the #GenerationRestoration movement, youths will be able to connect with community champions and local organizations around the Sekotong region, and collaborate on restoration projects and research.
Link to SORCE website: https://sorce.org/