Nakai-Nam Theun National Park.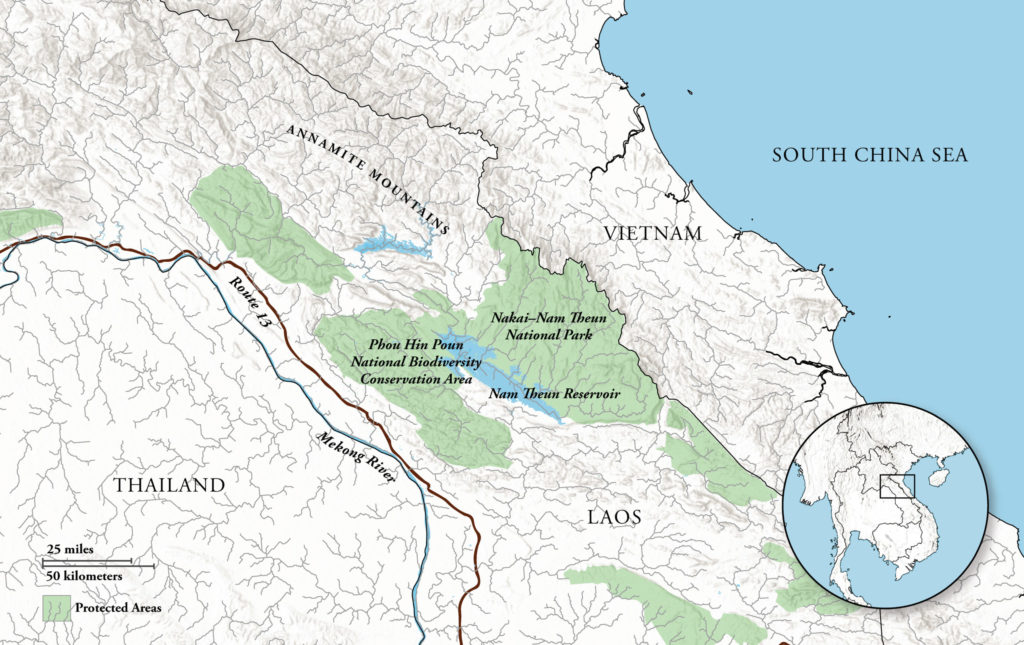 Montane Peat Swamp Restoration, Nakai-Nam Theun National Park, Annamite Mountains, Laos
Forested ecosystems in the Nakai-Nam Theun National Park in Nakai District, Khammouane Province, Laos, are some of the last remaining wild areas in SE Asia. Nakai-Nam Theun covers approximately 4,270 km2 of the Annamite Range and the adjacent Nakai Plateau. It was designated a national park on 15 February 2019 by Prime Ministerial Decree No. 36, 15 February 2019. This National Park is managed by the NNT Watershed Management and Protection Authority part of the Lao Ministry of Agriculture and Forestry (MAF).
The National Park is dominated by semi-evergreen forest, deciduous dipterocarp forest and pine tree stands found around the Nakai Plateau and in the Annamite foothills to the east. In the foothills, there are more evergreen forests as the land rises towards the Vietnamese border. Higher still, huge areas of montane forests are found on the slopes, interspersed with patches of Fokienia hodginsii, a commercially valuable cypress-like conifer. Above about 2,000 m there are more stunted, rhododendron-dominated cloud forests.
Since 2007, Dr. Coffman has been working with NNT Watershed Protection Authority, Nam Theun Power Company, and local nonprofit Association Anoulak to document and protect the critically endangered Asian Swamp Cypress or mai hing sam trees (Glyptostrobus pencilis). After discovering the first stand of these rare wetland trees in 2007 on a survey of the Nakai Plateau, she has  documented more than six hundred mai hing sam trees within the Nakai–Nam Theun National Park through the help of National Geographic Society funding. The trees in the oldest stand are more two meters in diameter at chest level and more than one thousand years old. The neighboring communities call the largest tree the "mother tree" at more than 42 meters in height and 3.4 meters in diameter. We believe this tree could be 2,000 years old from our dendrochronology studies of 1-2 meter trees.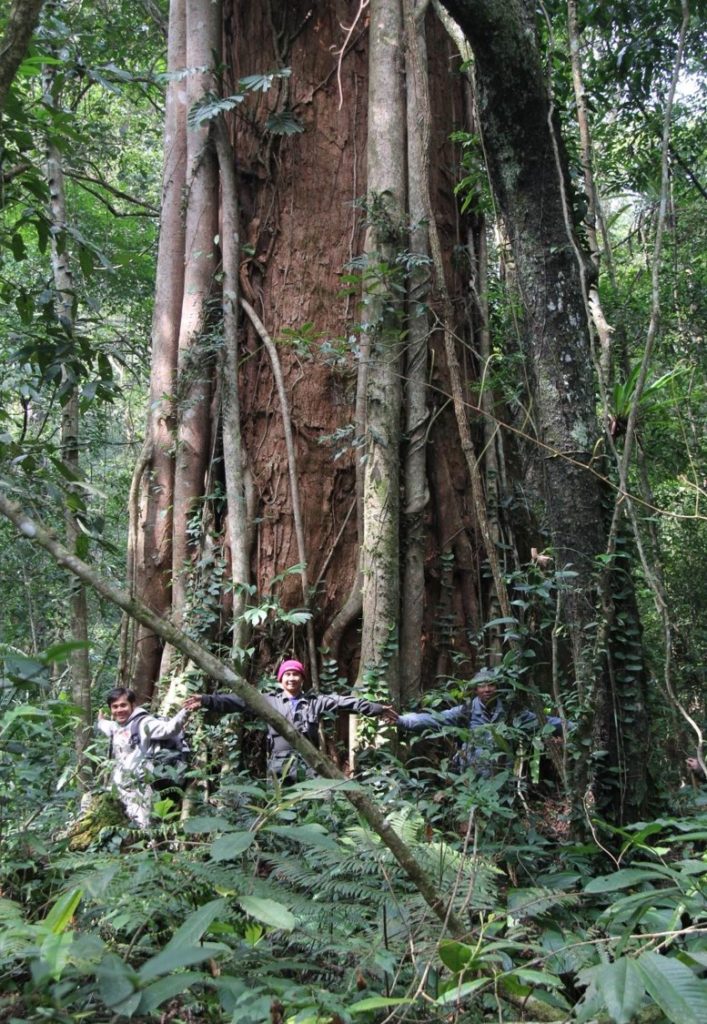 Since 2016, out team has worked to propagate thousands of mai hing sam seedlings and are now starting to plant these saplings around the National Park in montane peat swamps with community members. Our goal is to build nurseries in villages near the planting areas and have local communities run the restoration of these montane peat swamp forests.